Foundational CM Codes and Billing Opportunities
About the Course:This course builds upon the Introduction to Team-Based Care course, focusing on reimbursement for care management services.  The course is designed to support and train physician organizations and practice staff on care management billing.   The course includes:
Care Team Coding and Billing is a Team Sport
Billing Optimization
Billing Applications
Billing Resources
*This course is open for identified Physician Organization billing subject matter experts.Learning Objectives: Members of the health care team – Nurses, Social Workers, Pharmacists, Registered Dietitians, Medical Assistants, Community Health Workers, and others will be able to:
Intended Audience Open to all members of the care team; Nurses, Social Workers, Pharmacists, Medical Assistants, Community Health Workers, Registered Dietitians, Billers, Coders, and others 
Identify members of a care team
Define health care coding and health care billing
Describe the two common health care coding classification systems
Explain the importance of documenting the encounter
Illustrate how a care team member may impact risk adjustment and the financial model of a practice
MICMT website or www.transformcoach.org for additional information.   If you have any questions, contact Yang Yang at yyang@transformcoach.org OPPORTUNITY TO EARN CONTINUING EDUCATION CONTACT HOURS Continuing Education Requirements:
Please visit the 
Attendance at the entire course.  If attending live virtual, you must have audio and see the live slides
Completion of the course post-test:  need to have a score of 80% or greater
Completion of the course evaluation
Nursing
Upon successful completion of the Foundational Care Management Codes and Billing Opportunities course, the participant will earn 3.5 Nursing CE contact hours
Michigan Institute for Care Management and Transformation is approved as a provider of nursing continuing professional development by the Wisconsin Nurses Association, an accredited approver by the American Nurses Credentialing Center's Commission on Accreditation.
Social Work
Upon successful completion of the Foundational Care Management Codes and Billing Opportunities course, the participant will earn 3.5 Social Work CE contact hours
Michigan Institute for Care Management and Transformation is an approved provider with the Michigan Social Work Continuing Education Collaborative.   Approved provider Number: MICEC 110216
Billers & Coders
AAPC has approved 3.5 CEUs for successful completion of the Foundational Care Management Codes & Billing Opportunities course
Registered Dietitians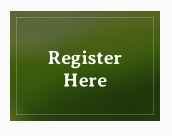 Course Date and Time: (Live Virtual)March 8, 2023        8:00am – 12:00pm (Must attend all day to receive credits)
---
July 25, 2023          8:00am – 12:00pm
(Must attend both days to receive credits)
---
October 4, 2023       8:00am – 12:00pm
(Must attend both days to receive credits)